Myntra took the bold decision to sell its wares only through its mobile app in May 2015, but now it is becoming increasingly clear that this app-only strategy has backfired. The company is now gearing up to roll out a mobile website, similar to Flipkart Lite and the recently introduced Snap-Lite (Snapdeal's light mobile portal). Myntra is not alone is having a re-think over strategy, Flipkart too is backtracking. Does all this really mean that the app only strategy is a mistake?
According to the Myntra management their decision to scrap the old website and have an app only strategy was carefully thought through, as it was based on the fact that Myntra's 70% sales were being done through smartphones and 95% traffic came through mobile. In such a scenario, the app only strategy seemed inviting. Roughly six months down the line, the strategy seems to have backfired. Now the company is coping with heavy loss of traffic and the consequent dip in sales.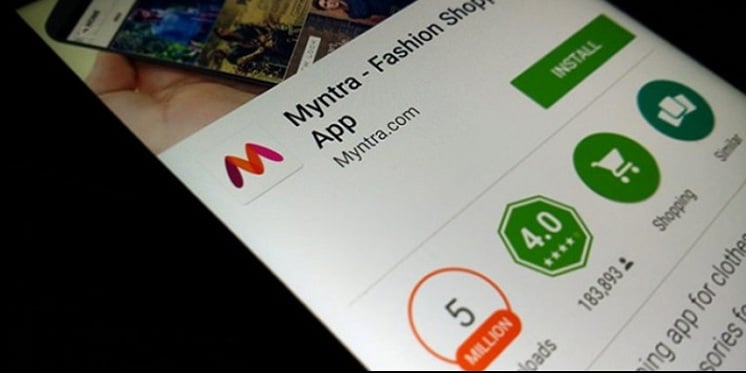 But is app only strategy really to blame? Here is what we think went wrong:
Scrapping of Mobile Website: One should never shut down the mobile website until the app is in a position to provide stable traffic and sales. After all, a winning mobile strategy does not come from app alone, it is an outcome of having strong presence on every mobile interface.
Heavy App: The Myntra app was so heavy it kept crashing at critical points. This is an ultimate deal breaker and breaks the bond between customer and company.
Search Engine Optimization: Everyone uses Google as their primary source of information. As soon as you move to app only system, you lose your traffic from mobile SEO. SEO bridges the gap between customers and the company like none other. If you loose the SEO battle, you loose a large volume of your potential customers.
Traffic Through Ads: Works on almost the same principle as SEO. A significant amount of traffic is lost if a company like Myntra is not able to advertise its offerings when a customer uses a keyword as simple as "t-shirts online". Traffic generation would not be an issue if Myntra was a market leader, but in India the competition is tough, options are unlimited and customers don't hold a standing loyalty over any other brand. In Indian e-commerce, you need to show well to sell well.
Dependency on Platform: Mobile websites are independent of platform and OS versions. The amount of effort that goes in updating, patching and creating multiple apps to suit the compatibility of different platforms becomes a tough nut to crack. An app is more prone to bugs and take more time to implement new features.
The bottomline is that an app presents the businesses with numerous advantages such as Push Notifications, camera, GPS, better performance, offline features, faster navigation and interaction, but it still can't do with the support of a mobile website for reasons that I have listed above.
Being a part of India's top mobile app development company, we understand the synergy between mobile apps and mobile websites. An app is a necessity, but it cannot survive on its own—the best results can only be achieved when the app is being supported by a mobile website.